Servicing Tucson
And Surrounding Areas
#1 Annual Backflow
Certification & Repair
Southern Arizona's premier backflow testing, certifying and repair authority
We Make It Easier And
Faster Than The Others
#1 Annual Backflow Certification & Repair is locally owned and independently operated.  
The Owner / technician has served in a "public trust" position for over 25 years…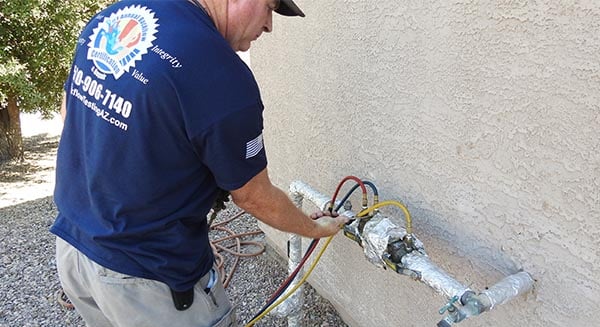 Assembly repair services include residential, Commercial & Industrial assembly testing, annual certification, diagnostics & repairs, freeze prevention, theft deterrent, and vandalism protection.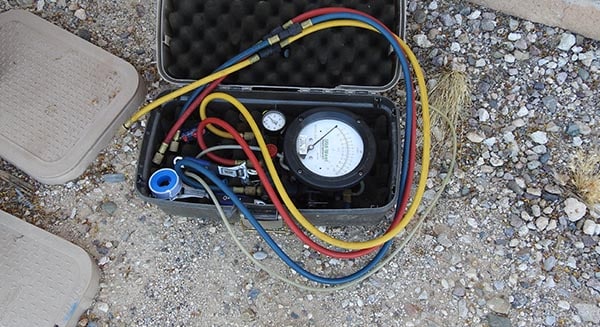 Schedule your Backflow device testing today. We will Test, Repair and Certify your Backflow Assembly.
Call us to schedule your appointment today!
#1 Annual Backflow Certification & Repair!
Southern Arizona's premier backflow testing, certifying and repair authority
Protecting public health by protecting the drinking water through testing & certifying properly functioning backflow assemblies while delivering the WOW in service.
~ Lissa
Thank you for coming out on the same day that we called and for all of the info that you gave us! We really appreciate it!
~ Jeffrey
I called David and told him that my backflow system had failed inspection. He came out the next day and retested the system. Because he took the time to do the job correctly, our system passed.
~ Jay & Amber
Arrived on time to certify backflow. Very efficient, very affordable, very professional, and is extremely good at what he does. Highly recommend. Don't waste your time and money on others. David at #1 Annual Backflow Certification and Repair is the way to go!
~ Sharon
Our test failed and David explained why and showed us the problem. He fixed it quickly and professionally. We will definitely use him again!
~ Elisa
Annual Backflow offers great service. We appreciate David and have known him for several years. We would absolutely hire Dave for any future Backflow testing needs. Excellant Service!
~ Wesley
Oh my gosh, you guys made that way too convenient. Paying over the phone was crazy awesome! Keep up the good work, I dig it!
~ Sally
I have personally known David for several years. He ia an honest, respectable, and hard working man. He will provide you with excellant, caring customer service.
~ Chuck
Fast, reliable service. Explained all that needed to be done, and did it. Definitely will use again in the future!
Backflow Prevention Assembly means an assemblance of one (1) or more body components including shutoff valves that has been approved by the Foundation for Cross- Connection Control and Hydraulic Research at the University of Southern California.
Backflow prevention assembly tester (registered) means a person who is currently certified by an authority recognized in the Arizona Department of Environmental Quality regulations and is approved and registered with appropriate municipalities to test, repair, and maintain backflow prevention assemblies.
Cross-connection protection means the degree of protection against cross-connections existing between the public water supplies and private plumbing systems.
Testing means an authorized procedure to determine the operational and functional status of a backflow prevention assembly.
Test equipment shall be maintained and calibrated annually by an agency approved by local authorities as required by the cross connection manual. A copy of the annual equipment calibration certificate shall be submitted to designated local authorities to maintain equipment registration and certification. Test equipment for testing backflow prevention assemblies in specific water service areas shall be registered with and approved by local water authorities. Test equipment used on anything other than potable water backflow prevention assemblies shall not be used to test such assemblies and shall be identified as non-potable test equipment.