#1 Annual Backflow Certification & Repair is a Veteran Owned and Independently Operated.
The Owner/technician has served in a "public trust" position for over 25 years and has repeatedly passed independent and extensive back ground checks as a condition of non-related employment. #1 Annual Backflow Certification & Repair is certified by All American Backflow Prevention and maintains certification through continued education. In addition, all metered testing equipment is calibrated regularly and registered with local authorities.
#1 Annual Backflow Certification & Repair has no hidden fees or agendas.
For one low fee we will drive to your location, test and certify that your backflow system is in compliance with Federal, State, and local regulations, and forward test results to the appropriate authorities. If for some reason the backflow assembly fails testing then our certified technician, to save a future trip fee, may for a reasonable fee and without consultation open, inspect, thoroughly clean and diagnose the backflow assembly for any corrective action needed.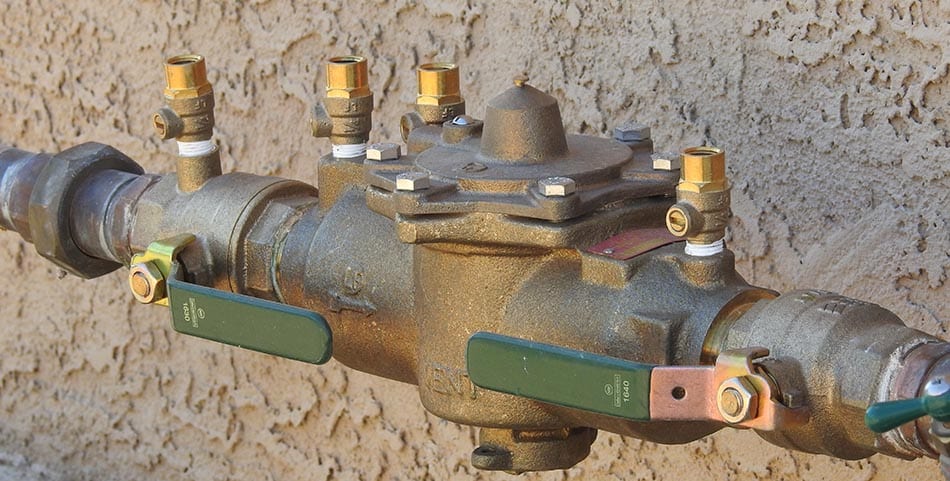 #1 Annual Backflow Certification & Repair will perform an operational analysis of your backflow system for certification purposes.
If the assembly fails testing and a thorough cleaning does not bring the backflow assembly into compliance, then upon prior notification and customer approval we will repair the system. After the repair is performed, a re-test for certification will be performed at no additional cost and the technician will give you all replaced parts for your disposal.
#1 Annual Backflow Certification & Repair values your business.
Our testing fee includes a priority appointment, trip fee, technician compensation, certified testing with certified equipment, a copy of the compliance report, automated filing of testing results to appropriate municipalities, record keeping, water department enforcement liaison, and placement on an annual re-testing reminder schedule helping you to avoid annoying civil violations (fines) and emergency backflow testing fees. All re-tests after corrective cleanings and/or repairs are free.